Spring seems to have sprung for the most part 🌷🚜–I've had to mow my lawn, so I think that counts. Meeting of the Minds is off to the races for 2018 and we've got a great framework to take a look at. The Qt Framework (pronounced "cute") has grown considerably since the last time I was pseudo-familiar with it. I remember it from back in the days of the GNOME vs KDE battles on the Linux Desktop. GNOME used the GTK+ graphical toolkit, and KDE used Qt. Taking a peek at things lately yields the realization that a LOT has happened since those early days.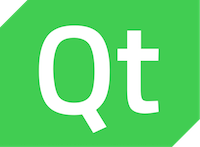 It's all about consistent multi-platform development, across a wide range of use-cases, much more than just single desktop and mobile applications. Vehicles, refrigerators, automation, and more! Feel free to check out the Qt website for some additional overview content, but what better than some real-world demos, feedback, and discussion? We'll be hearing from Alec Weaver, who has been working with the platform to create some interesting applications. I'm looking forward to a great session and some great discussions about how Qt might be able to be applied.
Join us on Thursday, May 3rd at 6:30pm in Bonner Springs at Third Space Coffee. Feel free to come by a little beforehand to get a tasty coffee or snack and chat about things tech and otherwise–there is a nice deck out back as well to enjoy the nice evening weather.
I'd like to take a moment to give a shout out to our continued sponsor for 2018, JetBrains, who has been generous to offer us licenses to their extensive collection of IDE's and other tools as offerings in our monthly raffle.
We're always looking for some additional topic ideas, so please feel free to send us a note via our MotM Topic Submission Form! Thanks as always and Happy Coding!
–Kevin Collins